Art Industri - The world of art at your fingertips, including artist portfolios, ecards, resources, kids stuff, reference guides, free email, magazine and web design.


artnet.com is the place to buy, sell and research fine art online. Our Online Gallery Network is the largest of its kind, with over 1,300 galleries, 36,000 works and 13,000 artists from around the globe. The Network serves dealers and art buyers alike by providing a survey of the market and its pricing trends, as well as the means to communicate instantly, inexpensively and globally. Other key services include Artnet Magazine, the insider's daily guide to the art market; the Fine Art Auctions Database, the industry standard for illustrated auction price records; and the largest fine art Bookstore on the web, with over 21,000 titles.


Empowering artists since 1986. We want artists to succeed in their career as a fine artist. We're here to help them do just that!


ArtsMarketing.org is the └leading marketing source for nonprofit arts organizations.ö A joint project of Arts & Business Council Inc.╬ and Arts & Business Council of Chicago, and sponsored by American Express, with additional support from AT&T, ArtsMarketing.org helps small to mid-sized arts organizations address daily marketing needs and longer-term marketing issues by building improved skills in marketing planning, earned income creation, and audience development.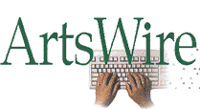 Arts Wire is a program of the New York Foundation for the Arts. Arts Job Seekers have access to wide range of resources.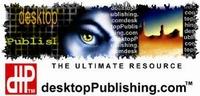 desktopPublishing.com currently features tons of FREE Online Web page templates. You can also find reviews as well as a state of the art message board/forums system where many industry professionals have *hung out* since 1995.


museumjobs.com is specialized in museum, gallery and heritage recruitment service.

The largest gateway to Arts information.