Thomas & Associates, Inc. Places Three Specialists with Artnet Auctions
Thomas and Associates, Inc., is pleased to announce the placement of three positions at Artnet Auctions: two Specialist positions in Photography and a part-time Specialist in Prints. Miles Barth, Bree Hughes and Rebecca Lax all began work for Artnet this February, increasing ArtNet Auction's ever-growing reputation for professional expertise, market knowledge and client relations.
Mile Barth is past Founding Curator for the Permanent Collection at the International Center of Photography, and whose subsequent positions included Curator of Photography at the Rubin Museum of Art and Director of Publications at the Cygnet Foundation. An article on Miles Barth's joining Artnet Auctions appears in the journal Photograph, and can be read here: http://photographmag.com/newsandreviews/view/170. Bree Hughes's past experience includes time at Sotheby's and at the Madison Museum of Contemporary Art, in Wisconsin where she was Registrar. Rebecca Lax is a celebrated prints specialist whose employment history includes an Assistant Directorship at Galerie Lelong and an ongoing consultant role at the LeRoy Neiman Center for Print Studies, where she previously served as the Director of Finance. We are delighted to have placed these outstanding arts & culture professionals with one of our most rapidly expanding auction house clients and to work again with Artnet Auctions.
"I always turn to Thomas and Associates when looking for new talent my team. They have always provided me with very quality candidates, from mid-level to executives. They listen to my requirements and their candidates always match them. In my opinion, they are the very top in international art world recruiting."

—Robin Roche, Vice President, Artnet Auctions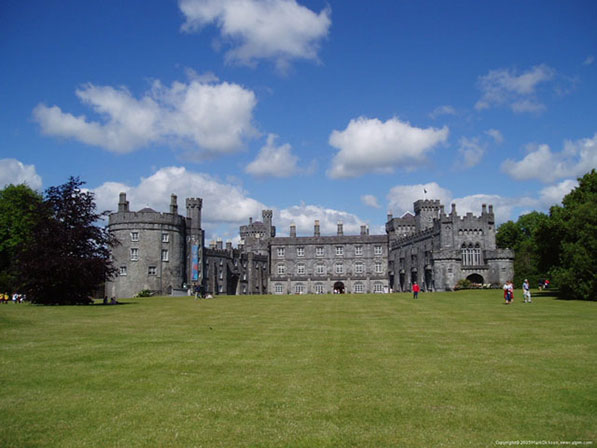 Geri Thomas at the Irish Museums Association's Annual Conference this February
President Geri Thomas is delighted to be participating in the Irish Museums Association's upcoming Annual Conference, February 22-24, 2013, taking place at the majestic Kilkenny Castle under the aegis of the Butler Gallery, Dublin's preeminent contemporary art space. The Conference theme this year is "The Porous Museum: Making Connections, Building Partnerships," an exploration of the national and international relationships that continue to strengthen cultural institutions in Ireland and globally. Topics will include enhancing links and networks to academia and partner institutions; professional development pathways; and promoting public access and audience development.
Geri will be joining numerous distinguished arts & culture leaders at the conference, including Anne O' Sullivan, Director of the Butler Gallery and Ireland's Commissioner for the Venice Biennale; Brian Kennedy, Director of The Toledo Museum of Art; and Sean Rainbird, Director of the National Gallery of Ireland. Geri's presentation, "Professional Development: The Best New Old Thing," explores staff development initiatives that recognize the need for museum workers to reach their fullest potential at all stages of their careers, and that enhance the quality of service to the museum's audiences.
Geri will also be visiting numerous museums, galleries and cultural organizations during her stay and in our next newsletter she will expand upon her impressions of the conference and of current trends and concerns in Ireland's arts & culture industry. Stay tuned!
Hiring Do's and Don'ts
Getting Past the Resume: Tips for Employers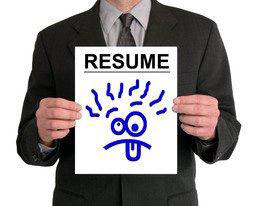 At Thomas & Associates, Inc., we believe that a well-written resume is the lynchpin of every job search and that prospective employers are correct to hold each applicant's resume to a high standard in terms of legibility, clarity and grammar. Yet there are often important reasons to "get past" a resume that has apparent discrepancies, such as gaps between employment, and titles that do not appear to reflect experience (an "Associate" where experience would suggest "Senior Director," for example). In these cases it's important to meet with the person to determine their capabilities and experience, and to put aside pre-conceived notions of the "ideal resume." Below are some common "red flag" issues for resumes and ways to address them during an interview.
Gaps in professional experience: the most common reason for these gaps is family obligations. It's important to note that it is illegal in most states to ask questions of an applicant that are related to family and other personal matters; a simple question addressing the reason for the gap may be met with "for personal (or family) reasons" and should be accepted as such. Be aware that gaps may also be due to the applicant taking time off to pursue post-graduate education or other special training, and check the dates for any such study before leaping to conclusions.
Different titles: it's not uncommon in the arts & culture industry for a professional to assume many roles under a single title, and sometimes that title appears to be more junior than what the employer is seeking to fill. It's singularly true of arts & culture businesses that there is very little standard agreement as to what certain titles signify: a "Gallery Director" may be little more than a basic administrative assistant to a high-powered owner, whereas an "Associate" at a larger gallery or auction house may exceed his or her role many times over.
The desire for professional advancement and recognition of accomplishments is a primary motivator for career change and an applicant who, for example, may be fulfilling the role of Registrar under the title of Art Handler may be motivated to move on in part due to a desire to see their position match their skill set. Check skills listed on the resume against your job description before deciding that an applicant is not at the appropriate level for the available position.
Appearance of a "job-hopper" — leaving after two years, for example: like many other organizations and businesses in the current economy, arts & culture businesses and non-profits have faced and continue to face major challenges. Reasons for brief periods of employment can be far-ranging: downsizing, changes in corporate or institutional structure, the closing of a business or department (or its acquisition or incorporation into another business or department), the owner retires, etc.
In addition, a job may simply not turn out to be what the employee thought it was in terms of responsibilities, possibility of advancement or remuneration (this also may be behind a discrepancy in title), or an untenable work environment. Furthermore, what appears to be a brief stay with an employer may reflect consulting or project-based work (again, check the resume to see if this is clarified). If the capabilities of the applicant are outstanding, their references substantial, and the initial dialogue is positive, the appearance of an erratic employment history can be addressed point by point during an interview.